150 Media Stream - Video Installation
Situated in the lobby of 150 North Riverside, Chicago's exclusive new commercial tower, a stunning video canvas of more than 3,000 square feet serves as a dynamic digital sculpture for tenants and visitors alike. Dubbed 150 Media Stream, the permanent installation features commissioned works by both established and budding artists from across the globe.
150 Media Stream is the latest innovative project from renowned architect, Jim Goettsch. The 54-story luxury commercial high rise features a stunning exterior design, and has already anchored itself as an iconic fixture along the Chicago River. At 127 feet wide, this permanent LED video sculpture inside of the lobby combines experiential design, generative art, video, and photography, driven by multiple data feeds and a custom-built content management system. The steady stream of data guarantees that imagery will constantly evolve, ensuring that viewers see artwork in a different way every single time.
While working with the brilliant team at Leviathan, I acted as a conceptual designer and animator during the pitch/production process, helping to create several visual concepts. This project was a massive undertaking in every way imaginable. Huge thanks to Leviathan and friends. Check below for images of the video canvas and a full credits list. More info can be found 
here
and
here
.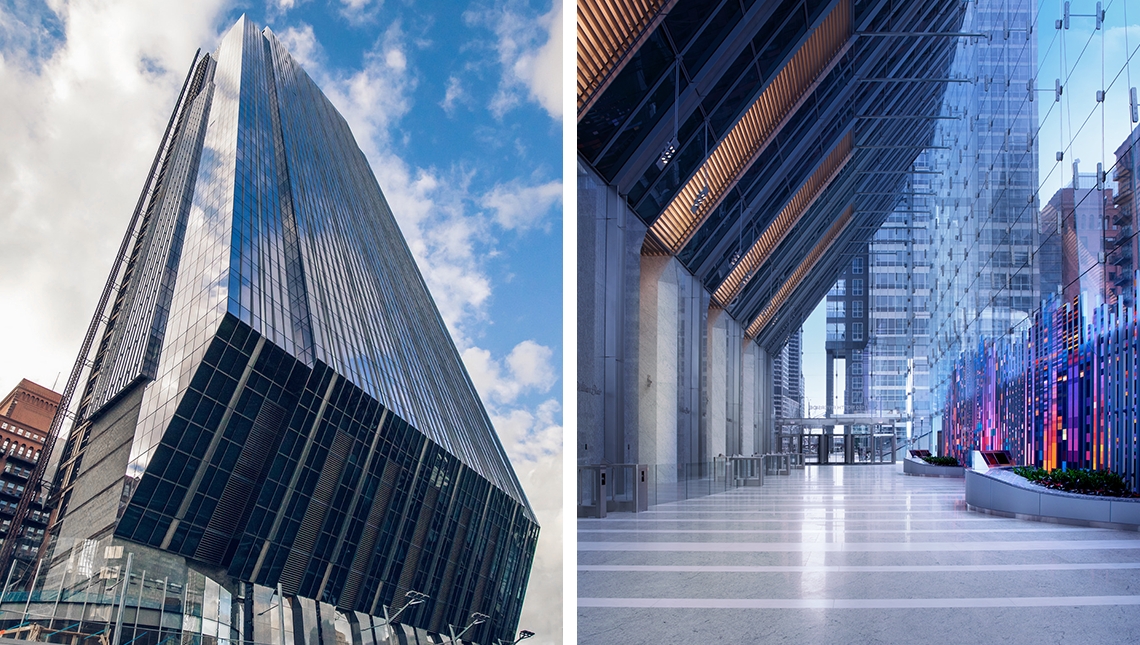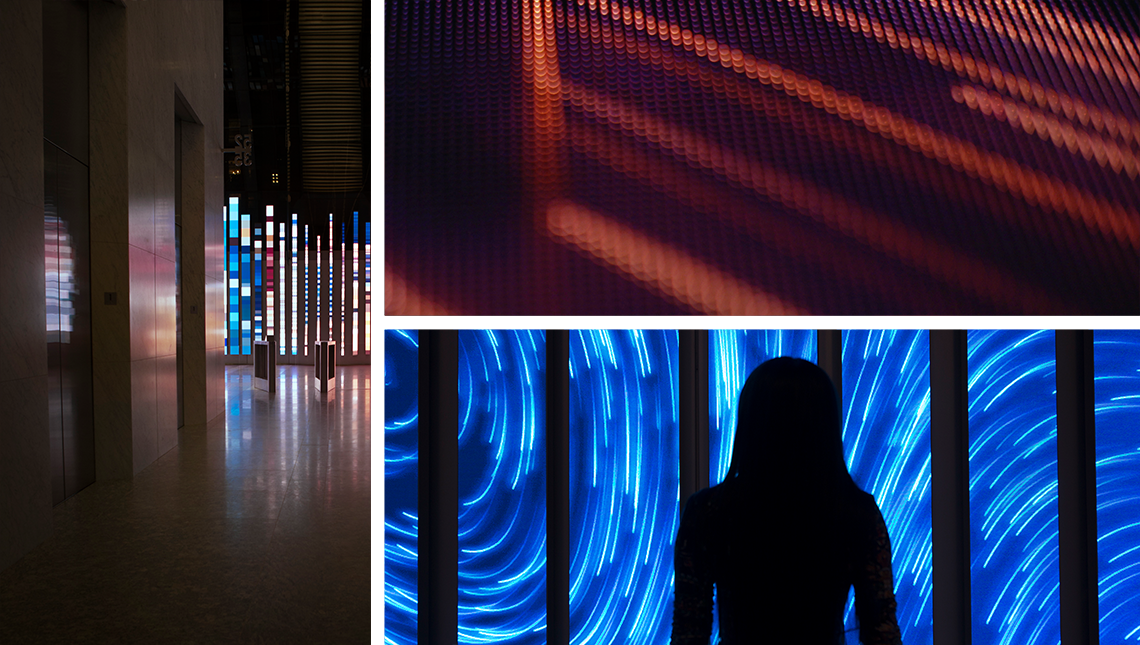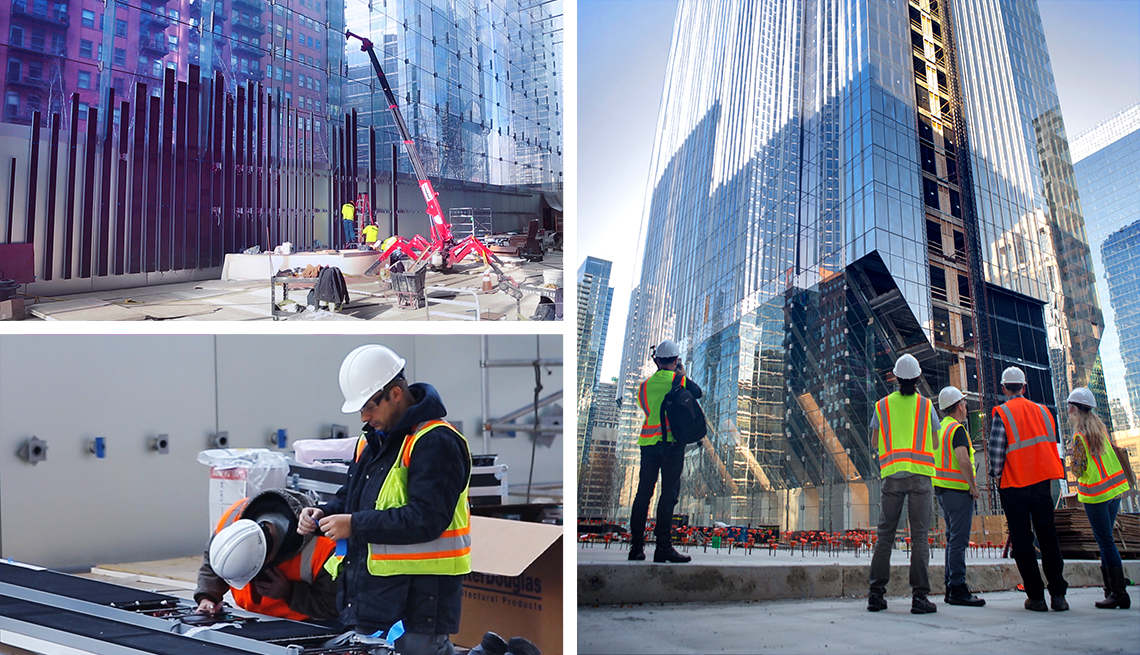 CLIENT: RIVERSIDE INVESTMENT & DEVELOPMENT COMPANY
Executive Vice President: Anthony Scacco
Creative Director: Yuge Zhou
CREATIVE AGENCY: LEVIATHAN
Senior Creative Director: Bradon Webb
Senior Producer: Ellen Schopler
Director of Research and Engineering: Adam Berg
Lead Engineers: Adam Berg, David Braun, Chris Hall 
Web CMS Director: Austin Mayer
UX Design: Austin Mayer, Adam Berg, Billie Pate
Web Developer: Fujio Harou
Content Development: Bradon Webb, Gareth Fewel, Alexis Copeland, Anthony Malagutti
2D Design/Animation: Gareth Fewel, Alexis Copeland, Ely Beyer, Nik Braatz, Andrew Butterworth, Jesse Willis, Matt Burton, Becka Riccio, Yuan Chenu, Dakota Hopkins
System Administrator: Lucas Schira
Engineers: Scott Pagano, Elburz Sorkhabi, Mary Franck
Contributing Photography and Video: Chris Pritchard, Jay Worsley, Nick Ulivieri
Executive Producer: Chad Hutson
Executive Creative Director: Jason White
150 MEDIA STREAM: BUILDING AND SYSTEM DEVELOPMENT
Building Developer: Riverside Investment & Development Company
Building & Lobby Design:Goettsch Partners
Video Blade Design: Goettsch Partners, McCann Systems, Digital Kitchen 
Systems Engineering: McCann Systems, Leviathan
150 Media Stream Branding: The Narrative
"150 MEDIA STREAM" VIDEO: LEVIATHAN
Creative Director: Jason White
Directors: Daniel Ryan, Jason White, Bradon Webb
Director of Photography:O'Connor Hartnett, Mike Bove
Associate Producer: Brittany Maddock, Erica Grubman
Editor // Colorist: Kirill Mazor
Assistant Editor: Alexander Ward
2D Animation: Gareth Fewel, Nik Braatz
Design: Gareth Fewel, Nancy Hu
On-Site Engineer: David Braun, Adam Berg
Lighting // Gaffer: SEM-Q Productions, LLC
Camera Assistant: Mitch Buss, Matthew Bowie
Original Score and Sound Design:Joel Corelitz, Waveplant
Enza Lappo, David Keohane, Ellen Schopler, Kirill Mazor, David Braun