For the Ringling College of Art + Design's Office of the President, a collective of 5 freelancers collaborated to bring together an extraordinary experience for the largest annual event of the college, The Trustee Scholar Awards.
Each year, 12 distinguished seniors are awarded the honor by the Board of Trustees to represent each respective major of the school. These 12 students (Trustee Scholars) share their career at Ringling and show gratitude to the Board of Trustees, their departments who awarded them with this honor. 
This year's theme for the program was conceptualized by Audrey Aquino + Jason Beale. The theme was titled, "In The Moment" defining an ethereal experience representing the careers of the Trustee Scholars. Combining a multitude of mediums, such as, inks & paints, particle simulations, and live footage, this piece represents small transformational moments in the students' Ringling experience. 
Student Intros
Each student had a 30-second introduction while they walked to the podium to give their speech. Here is a template used for 12 student intros.
Show Package Credits
Creative Director: Viraj Ajmeri
Art Direction: Audrey Aquino
Line Producer: Jason Beale
Technical Director: Dakota Hopkins
Director of Photography: Tony Ahedo
Assistant DP: Harrison Stagner
Edit: Viraj Ajmeri
Animators: Viraj Ajmeri, Jason Beale, Carlos Enciso
Compositor & Colorist: Dakota Hopkins
Print Design: Mindy Nguyen
Behind the Scenes: Harrison Stagner
Sound Edit: Jason Beale
Soundtrack: www.killertracks.com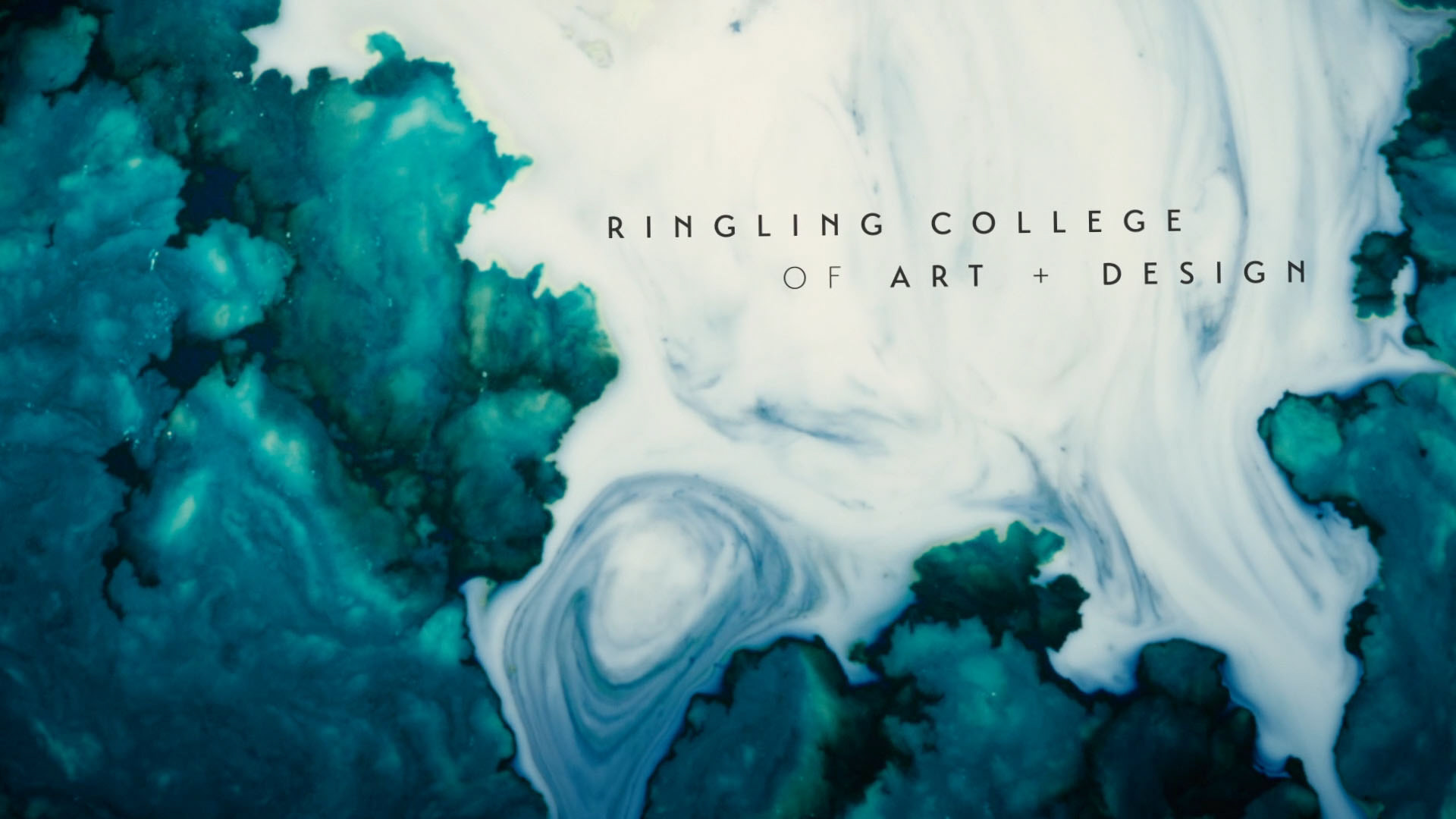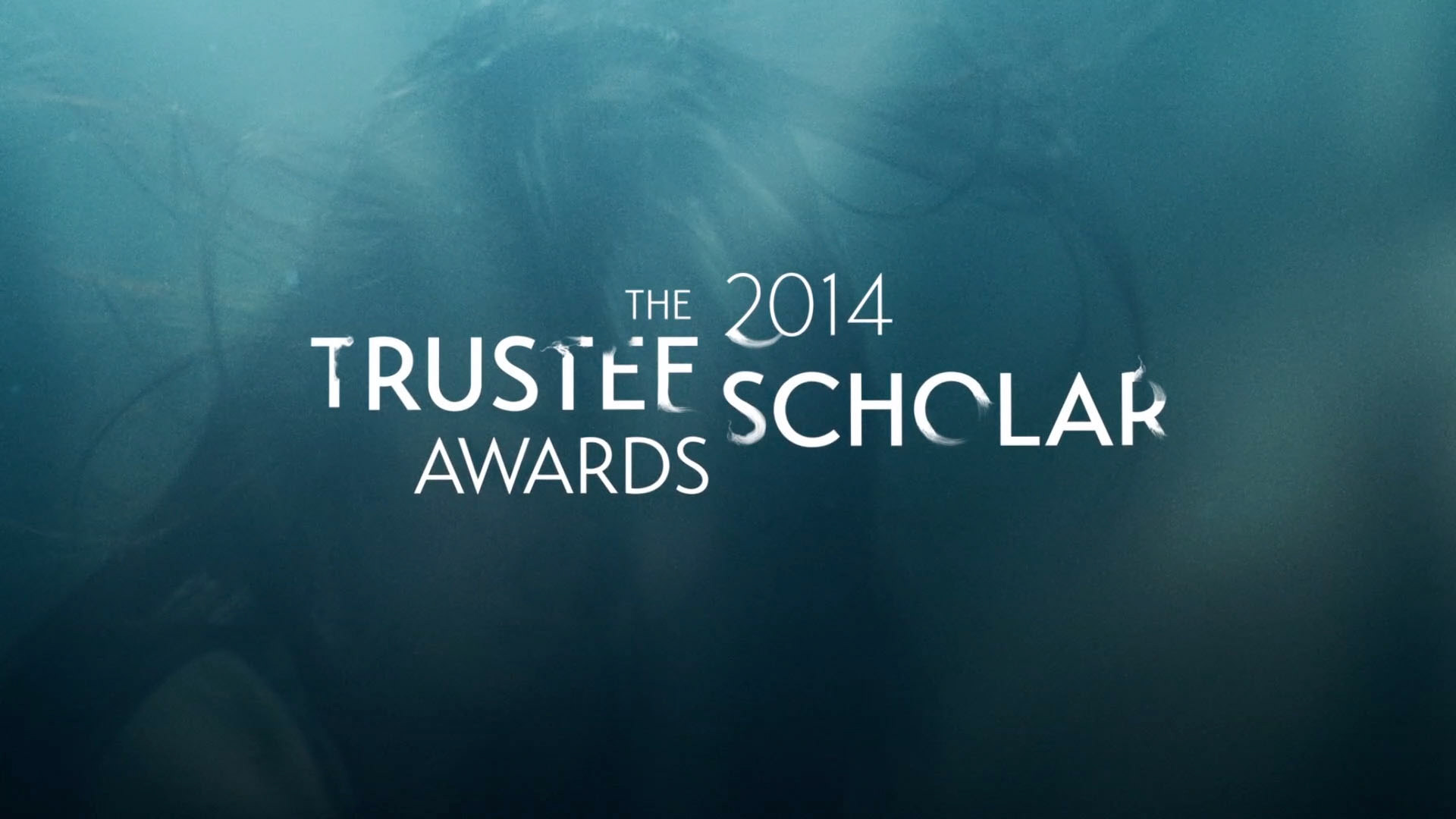 Starting from initial design and pre-production phases, we then brought everything together to materialize our vision for this show open and its supporting package elements. The process included filming 6K + HFR plates of our talent and supporting ink and fabric elements on RED Epic Dragon; editing the footage and marrying it to our sound design in Premiere, animating supporting 3D line elements in Cinema 4D; compositing the filmed talent, ink, fabric, and 3D assets into cohesive designed shots in Nuke; and finally color grading all the finalized shots together in DaVinci Resolve to make one beautiful show open. After color came the final touches in After Effects, including on-screen typography, a bit of camera 'float' and final timing tweaks.